The Parsonage Shop, located at 218 Main Street South, is open year-round from 10-3, Wednesdays through Saturdays.  The Red Barn building is open from Earth Day (mid-April) until Christmas, and is closed for the winter.  During the winter months, everything that would be at the Barn building is offered in the Parsonage!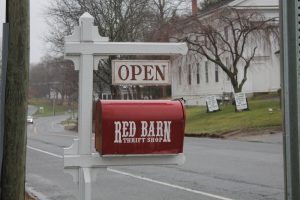 Mary MacLeod is the manager of the Red Barn shops, and may be reached Wednesday through Saturday, 10am – 3pm, at 203-263-3506.
E-mail address is mail@firstchurchwoodbury.org.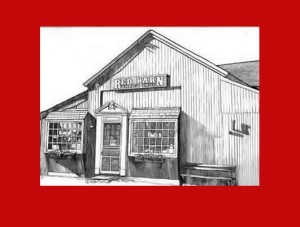 Please note:  rarely, we will be closed due to inclement weather, unforeseen events, or various services at First Church.  It's always a good idea to check by calling 203-263-3506.
Follow us on Facebook!  https://www.facebook.com/redbarnwoodbury/